Tuesday, October 21, 2008
Have you seen the new sprint phones??
Lotus


Rant


Highnote



I am in need of a new cell phone and just can't decide which of these new phones I want. I really like the Lotus and am leaning toward that but I just don't know. I love the look of it though. I have a month unitl I can get a new phone so I can ponder over it a bit more. I think I will have to go to the store and check them out in person and see how I like them.


Also Today is Tackle it Tuesday.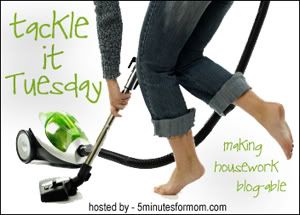 I signed up a few weeks ago to do the CLR tackle. I did use it to clean my bathtub but alas my digital camera died and I have no pictures to share. It worked great though I must say.
I also did another tackle, I took a bunch of peppers we had grown and canned some pickled peppers.
It's been a busy day here. And we still have gymnastics tonight.