Tuesday, September 30, 2008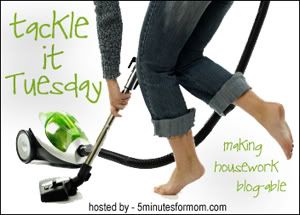 This morning I decided to tackle my tomatoes. I went out and picked my cherry tomatoes that have been turning the last few days.



Over the weekend I also tackled the ever fun job of going through the kids wardrobe and weeding out the stuff they outgrew. Last night I went to the outgrown shop and picked up 3 name brand outfits for my kindergartener for fall and a cute little baby gap sweater for the new baby and also a London Fog snowsuit for baby too (snowsuit was only 18.00) my total bill was only 54.50. I think I did good.
What have you been tackling?